Books
Mary Green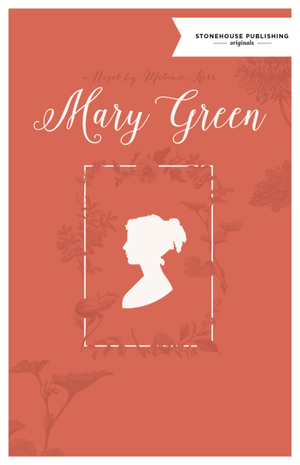 Mary Green, obscure orphan and ward of the wealthy Hargreaves family, has always accepted her inferior position with grace, humility, and gratitude. When she discovers that her only friend is to leave the country forever, that her confidence has been betrayed by the unfeeling youngest daughter of the family, and that her very deprivation is the object of the mockery and scorn of everyone she has sought to honour, she determines to cast them off and make her own way in the world. On her twenty-first birthday, free to choose her own destiny, she dreams of peace and tolerance, and perhaps a partner who might be noble enough to love her in all her simplicity. But when an unexpected foray into London society disrupts all her plans, she is faced with an uncharacteristic storm of feelings. Will she grow strong and happy in her independence, or will her character be lost amidst her newfound ambition? Unable to trust the whims of her own heart, Mary is forced to confront the question that has forever plagued her: Who is she and where does she come from? 
"...delightfully combines Anne Shirley's naivety with Emma Woodhouse's strength of mind in a debut historical novel filled with the magic and romance of Cinderella."
- Publishers Weekly
Click link to order:      Kindle Edition     Paperback/Hardcover     iBook     Kobo Edition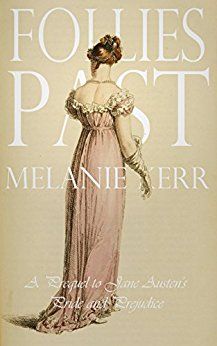 Follies Past: a Prequel to Pride & Prejudice
Our tale begins at Pemberley, at Christmas, almost a year before the opening of Pride and Prejudice. Caroline Bingley is convinced of Mr. Darcy's affection and determined to convert his regard into matrimony as swiftly as possible. Fourteen-year-old Georgiana Darcy has been taken from school, and is about to be sent off to face the rigours of a life in London. As the cast turn their faces to that city, one gentleman awaits them with all the charm and fascination that a handsome face and merciless ambition can beget. The story follows young Georgiana to London, to Ramsgate and to the brink of a perilous elopement, bringing readers all the wit, the drama and the delights of their beloved Pride and Prejudice. Authentic in its use of language, meticulously researched, and faithful to Austen's classic, it is the book Austen fans have been waiting for!

"Kerr manages to evoke the essence of Jane Austen in the first sentence of this book, and carries it through to a satisfying ending with humour, intelligence and heart-warming characterisation.... The language is exquisite, and so Austen-like I found it hard to differentiate between them."
- 
Historical Novel Review